Azran Lawyers is composed of a team of a dozen dedicated attorneys who specialize in divorce cases. Situated in the historic Old Port of Montreal, our bilingual divorce lawyers possess a wealth of extensive experience within the realm of divorce law. They are well-equipped to execute their responsibilities with utmost efficiency, strategy and professionalism, particularly in cases involving pivotal matters such as child custody, spousal and child support calculations, and equitable asset partition.
Our Montreal-based bilingual divorce attorneys provide high-caliber legal services customized to your specific needs and circumstances. They will devise the most effective divorce strategy to safeguard your interests and secure the optimal outcome for you.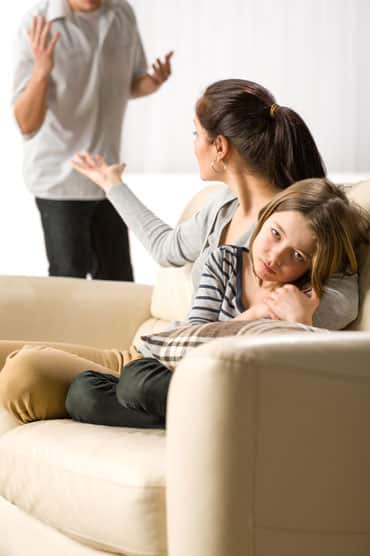 What is a specialized divorce lawyer in Montreal?
A Montreal divorce lawyer is a legal expert who specializes specifically in divorce proceedings. Our dedicated bilingual professionals possess a strong foundation in family law and elect to concentrate their careers on matters concerning marital dissolution.
Within Azran Lawyers, our roster of divorce attorneys is renowned for their seasoned expertise and unwavering professionalism within this domain. Our legal team has substantial familiarity with handling divorce and separation cases, enabling them to swiftly discern the nuances of your situation and provide you with efficacious solutions, irrespective of the complexity you may be confronting.
Why call on a divorce lawyer?
Divorce or separation is an inherently challenging juncture that can entail emotional pain for an individual. Engaging a divorce or separation lawyer serves to alleviate the mental strain associated with the legal complexities of divorce proceedings.
A dedicated family divorce attorney will meticulously evaluate your unique circumstances and accompany you through each phase of the divorce journey, commencing from the initial introductory demand in court to the final divorce judgment. Their unwavering presence ensures you receive optimal legal guidance tailored precisely to your situation, safeguarding your rights and ensuring your voice is heard.
Leveraging their extensive knowledge of family law, they are also equipped to offer counsel during family mediation proceedings, enabling you to assert and uphold your rights effectively.
The different situations where a divorce lawyer in Montreal can assist you
1. Child or spousal support and child custody
Benefiting from their extensive experience and ongoing professional development, our Montreal-based divorce lawyers are proficiently positioned to assist you in assessing the potential entitlement to child or spousal support. This guidance is pivotal in ensuring your post-divorce financial stability for meeting day-to-day necessities.
Moreover, our team of bilingual divorce experts is dedicated to formulating custody arrangements for your children subsequent to separation from your former spouse. This process is deeply informed by the children's best interests, and our attorneys are adept at tailoring advice to your specific family dynamic.
2. Division of assets and property
Divorce also has financial consequences. Depending on your situation and the constitution of your assets, a division of joint assets and property will arise from your divorce settlement. Consulting a divorce specialist will facilitate this laborious step and allow you to make the right choices regarding the partition of the family patrimony.
3. Domestic violence
In the distressing event of being a victim of domestic violence, it is highly advisable to seek the assistance of a divorce lawyer in Montreal. Their expertise will facilitate the implementation of requisite actions on your behalf, assuring the protection of your rights throughout the process.
Benefit from the best bilingual divorce lawyers in Montreal with Azran Lawyers
If you are looking for a divorce law firm in Montreal, don't wait any longer; contact our team of experienced divorce lawyers today. We will offer you a consultation service tailored to your needs and address all your questions and concerns.
These articles might interest you
More information about divorce law